Teeth Whitening For You
Gum Infections and Diabetes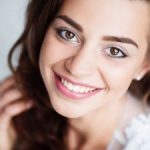 World Smile Day is on October 6th this year. Were you aware that this was even a day? We were surprised to learn that is was as well. Apparently an artist named Harvey Ball created the famous smiley face in 1963. He created the signature smiley face for an insurance company who wanted to help boost the company's morale. From that small start, it became a household symbol of happiness. Mr. Ball created the World Smile Day to combat the commercialization of his smiley creation. His hope was that this day would encourage people to do acts of kindness, or help someone smile.
So, in honor of World Smile Day, Thousand Oaks Dental would like to remind you that we'd love to help you smile today and every day of the year. You can begin by calling our office to book an appointment to discuss the reason why you're reluctant to smile. Dr. Thompson would love to discuss with you your options for improving your smile.
At Thousand Oaks Dental, we offer cosmetic dentistry options that will brighten, complete and correct your smile. One option we offer is our composite fillings, they are amalgam free and will not be an eye sore when you smile because they are the same color as your natural teeth. We also offer orthodontic treatments that will correct any misalignments that are inhibiting your brilliant smile.
Call and book your appointment with Thousand Oaks Dental this fall. We will help you proudly celebrate World Smile Day as you display your beautiful smile to everyone around you.
Posted on behalf of Thousand Oaks Dental