Cosmetic Dentistry
At Thousand Oaks Dental, we believe that an attractive smile makes a lasting impression. That is why we choose to offer the best quality cosmetic procedures in San Antonio, Texas. Cosmetic dentistry can help with a wide variety of cosmetic problems and can help you gain confidence thruogh a great looking smile. Through high quality products and the latest techniques, all delivered by a board-certified dentist, we can help you get the beautiful smile you've always wanted.
Cosmetic dentistry procedures are varied and can often be intimidating or misunderstood by our patients. In the short video to the left, Dr. Precious Thompson discusses the types of cosmetic dentistry procedures offered at Thousand Oaks Dentistry and how these procedures can better help your smile.
At Thousand Oaks Dentistry, we offer many different cosmetic dentistry procedures which you can read more about below. Some of our current offerings include veneers, porcelain crowns, composite fillings and teeth whitenings. We make sure to consult with each patient to determine what best fits their needs within their budget and needs. We want to make sure that you feel comfortable during all of our cosmetic dentistry procedures and that you can get a smile that will bring you lasting confidence. Read more below to learn about each cosmetic service that we offer or feel free to call our office if you have additional questions.
Veneers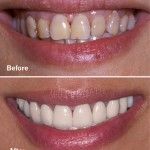 Thousand Oaks Dental offers porcelain veneers with financing packages to fit almost every budget. At your free consultation, we'll discuss the risks and benefits of veneers, as well as the costs and potential outcomes you can expect.
Porcelain Crowns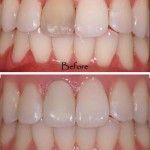 Thousand Oaks Dental offers porcelain crowns which dramatically improve aesthetics of teeth requiring a crown. Additionally, we replace older unsightly crowns with newer porcelain crowns.
At your free consultation, we'll discuss your crown options, the costs, and what you can expect for results.
Composite Fillings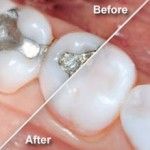 Thousand Oaks Dental is amalgam free. That means, no grey or silver fillings showing when you laugh or smile. For all of our fillings, we use composite, a resin material, that emulates natural tooth color and blends in seamlessly with your tooth.
Teeth Whitening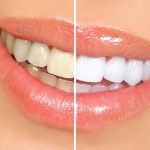 Thousand Oaks Dental offers both chair side and take-home tooth whitening.
At your free consultation, we will discuss the benefits of each option, as well as the costs, and expected outcomes.
Cosmetic Bonding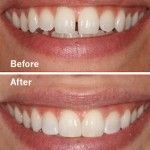 If you have a chipped tooth, a small gap you would like to close, or stained teeth that make it appear you have something on your teeth, cosmetic bonding may be the right treatment for you.