Cosmetic Dentistry
Cosmetic dentistry allows anyone to redesign their smile completely. Whether you're looking for a complete overhaul or a simple teeth whitening, cosmetic dentistry has something special for everyone. With the most advanced technology and techniques, we pride ourselves on offering the best cosmetic dentistry at Thousand Oaks Dental. 
What is Cosmetic Dentistry?
Cosmetic dentistry is a form of dentistry that focuses on the appearance of your smile. While cosmetic treatments such as dental veneers, teeth whitening, and braces may seem to be cosmetic-centric, they carry many a wide array of other benefits. Straighter teeth are less prone to cavities, and veneers are stain-resistant shields that protect the fronts of your teeth. 
Who can Benefit from Cosmetic Dentistry?
Unless you're already a Hollywood star, cosmetic dentistry has something to offer everyone! Cosmetic dentistry is especially beneficial if you have chipped, misaligned, discolored, and cracked teeth. As always, consult your dentist to determine the best treatments for you. 
What Cosmetic Treatments do we Offer?
We offer a wide range of cosmetic treatments to best suit your needs:
Porcelain Crowns.

Cap a decayed, chipped or cracked tooth with dental crowns. We construct our crowns from advanced, medical-grade porcelain. These highly durable tops are stain resistant and can last between 10-20 years with proper care. 

Dental Veneers.

Similar to our porcelain crowns, we construct our veneers with advanced porcelain. Stain-resistant, they can whiten your teeth, align your smile, fill gaps, and align your teeth simultaneously. 

Composite Fillings

. We use a composite resin material for fillings that emulates natural teeth color. All our treatments are amalgam free and designed to last. 

Teeth Whitening.

Share a timeless smile with your friends and family. Give yourself a boost in the social arena with new pair of pearly-white teeth. Bright smiles increase self-confidence, improve oral health, and boost physical appearance. 

Cosmetic Bonding.

Dental bonding is a great way to repair chips, cracks, and broken teeth with a naturally-colored resin. Cosmetic bonding uses a special composite resin that can change your teeth' shape, size, and color.
What are the Benefits of Cosmetic Dentistry?
Cosmetic dentistry is incredibly beneficial. Here are some reasons why: 
Improve Oral Health.

Cosmetic dentistry isn't a one-trick pony; all our treatments improve oral health in some form. Teeth whitening removes stains, crowns protect your tooth pulp from infection, and bonding repairs those unexpected cracks. 

Look Fantastic.

A smile is one of the first things you notice about a person. Whether subconsciously or consciously, you note how bright, straight, and clean other smiles are. Beautiful smiles give people an edge in all social environments, whether it's work, on the dance floor, or while taking pictures. A white smile is a timeless relic you'll be excited to share with everyone. 

Enhance Self-Confidence.

Boost your self-confidence around yourself and others with the power of modern cosmetics. After all, our cosmetic procedures can dramatically improve your appearance. With our treatments, you'll find yourself standing in front of the mirror longer than usual. 

Long-Lasting Results.

We design all our cosmetic treatments to offer lasting, durable, and effective results. 

100% Safe.

Cosmetic dentistry is one of the safest and most common forms of dentistry. All treatments are FDA-approved and known for their high success rates. After all, your health, comfort, and safety are important to us.  
Cosmetic Dentistry at Thousand Oaks Dental
Everyone deserves to look their best- and you're no exception! At Thousand Oaks Dental, we make it easy to access high-quality cosmetic treatments in San Antonio, Texas. With state-of-the-art technology and techniques, you'll never leave our office disappointed. Dr. Precious Thompson and our team are thrilled to help you along this exciting path. 
Veneers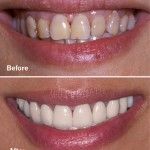 Thousand Oaks Dental offers porcelain veneers with financing packages to fit almost every budget. At your free consultation, we'll discuss the risks and benefits of veneers, as well as the costs and potential outcomes you can expect.
Porcelain Crowns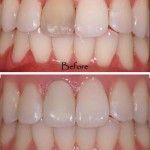 Thousand Oaks Dental offers porcelain crowns which dramatically improve aesthetics of teeth requiring a crown. Additionally, we replace older unsightly crowns with newer porcelain crowns.
At your free consultation, we'll discuss your crown options, the costs, and what you can expect for results.
Composite Fillings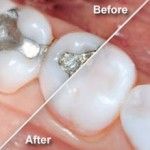 Thousand Oaks Dental is amalgam free. That means, no grey or silver fillings showing when you laugh or smile. For all of our fillings, we use composite, a resin material, that emulates natural tooth color and blends in seamlessly with your tooth.
Teeth Whitening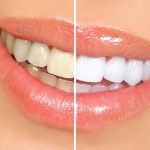 Thousand Oaks Dental offers both chair side and take-home tooth whitening.
At your free consultation, we will discuss the benefits of each option, as well as the costs, and expected outcomes.
Cosmetic Bonding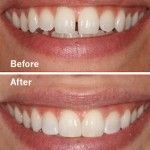 If you have a chipped tooth, a small gap you would like to close, or stained teeth that make it appear you have something on your teeth, cosmetic bonding may be the right treatment for you.