Thousand Oaks Dental close to San Antonio, Texas, is one of the most well-known clinics in the entire region, prized for its meticulous approach to quality care and the use of modern technology and treatments. The practice bases everything it does around a simple mission: to deliver a personalized level of care that allows patients to feel more at home. Each member of the team builds a rapport and relationship with patients, clearly explaining the best course of action and helping everyone to feel at ease. The clinic understands that dentistry is just as much about relationships as it is treatment options and that there's no substitute for excellent customer service.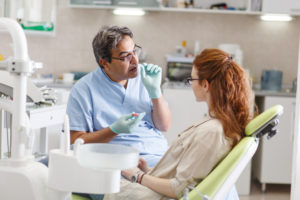 What Makes Thousand Oaks Dental In San Antonio So Special? 
All dental practices like to claim that they offer the best treatment, but what makes Thousand Oaks Dental in San Antonio, Texas, so unique? 
Personalized Approach
Thousand Oaks Dental is a clinic dedicated to the long-term health of your teeth and gums. For that reason, it is not interested in providing short-term "quick fixes." It wants to make sure that any cosmetic, medical, or lifestyle changes you make are sustainable and fit your emotional, health, and financial circumstances. The team gets to know you as a person, allowing them to make better judgments about which procedures and treatments are best for your overall health. 
A Focus On Modern Technology And Treatments
While traditional dentistry offers excellent patient care, there is always room for improvement. Thousand Oaks Dental in San Antonio, Texas, therefore, implements the very latest technological solutions and stay currents. While not all breakthroughs improve the patient experience, many do, and the practice is keen to implement them as soon as they become available. High-tech equipment already installed at the clinic includes VELscope, Loupe Magnification, and ergonomic dental chairs. 
A Home Away From Home
When you go to the dentist, you don't want to feel like an animal at the vet, surrounded by whitewash paint and stainless steel medical instruments. That's not a welcoming environment. At Thousand Oaks Dental near San Antonio, we take a different approach. When you arrive at our waiting room, you'll find plush seating, beautiful decor, and a TV to help you relax, unwind, and enjoy yourself. Coming to our dental practice is nothing like going to the dentist!
Convenient Appointment Scheduling
We believe that dental treatment should fit around your busy life. That's why we offer convenient appointment scheduling, allowing you to arrange your care around your day. We offer flexible early and late treatment slots, so you don't have to take time out of your regular schedule to receive a routine checkup. 
We're also located in a highly accessible location in north San Antonio, Texas, just off Highway 281, making us easy for driving. You'll find patient parking right next to our clinic. 
In summary, Thousand Oaks Dental, is a professional dental practice with a difference. We care for all patients as individuals and offer the very latest technology for superior care.