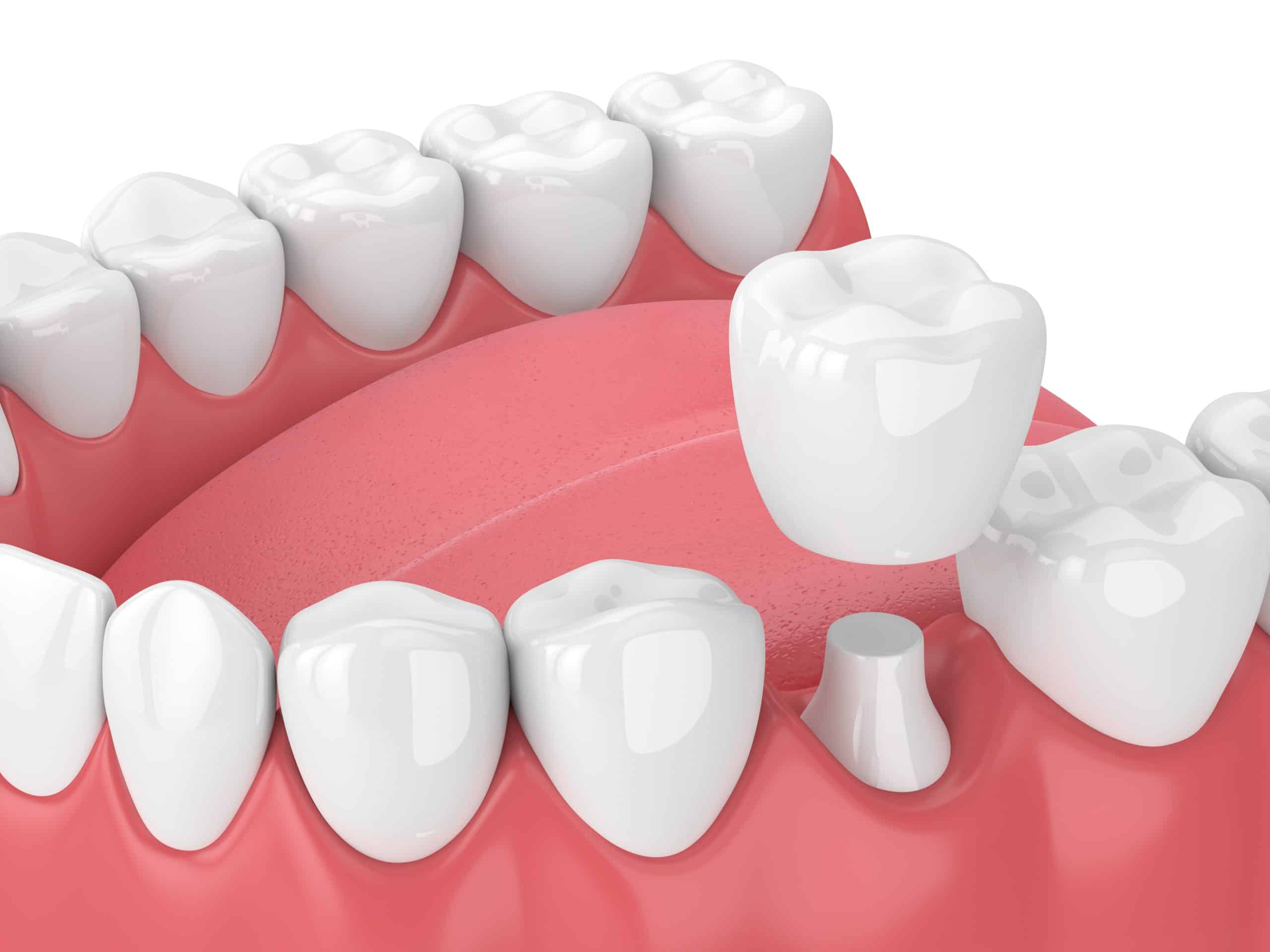 Do you ever wish you could have a brand-new smile? You can, thanks to Thousand Oaks Dental. We offer various services, including dental crowns, orthodontics, family dentistry, and more. We're dedicated to providing our patients with the best possible care, and we'll work with you to find a solution that fits your needs.
Please schedule a consultation today to see how we can help you get the perfect smile!
Dental Crowns For a Brand-New Smile
Dental crowns can restore strength and beauty when the tooth structure becomes weakened from decay, infection, or trauma. With built-in strength and durability, your teeth are meant to last a lifetime. Yet even with ongoing oral care at home and routine checkups at your dentist's office, some issues can occur. Thousand Oaks Dental offers beautiful crowns, inlays, and onlays that can protect your teeth and help you keep your complete, dazzling smile. With proper care, your dental crowns can last for many years. 
Restore Cracked or Damaged Teeth
Once a tooth has a crack through the enamel or a chip on the surface, the structure is weakened. It can invite decay and infection into the interior of the tooth. Dental crowns are one option for sheltering cracked or damaged teeth. Although many materials are used for crowns, including precious metals like gold, porcelain crowns can match your natural teeth and create a beautiful white tooth while protecting the damaged tooth underneath.
Dental Inlays and Onlays 
Dental inlays and onlays add a bonding material over cracks or chips to protect the tooth and add durability to the tooth structure. In some cases, an entire dental crown is not needed, just increased strength to the outer tooth surface. Inlays and onlays can match your tooth color, making them blend in with your teeth for a white smile. Sometimes, onlays or inlays can be used for cosmetic reasons to cover minor imperfections for a beautiful smile.
What is the Process for Getting Dental Crowns?
Getting dental crowns usually takes place over two visits to our office. During your first appointment, we will take perfect impressions of your teeth and prepare them for the crowns. Then, we will place temporary crowns on your teeth while your permanent crowns are being created in our laboratory. Once your permanent crowns are ready, you will return to our office for a second appointment, during which we will remove the temporary crowns and bond the permanent ones in place.
What is the Recovery Time After Getting Dental Crowns?
After getting dental crowns from Thousand Oaks Dental, recovery time is typically relatively short. Most patients only experience minor discomfort for the first day or two after the procedure. However, it is important to avoid chewing on hard foods or using a straw for the first week to allow the crowns to be correctly set. Our team will provide all the necessary information to ensure a smooth and speedy recovery.
Thousand Oaks Dental Crowns
Thousand Oaks Dental offers restorative dental solutions that dramatically improve the aesthetics and functionality of teeth that need some help. Dental crowns, inlays, and onlays can help restore your tooth and often save it from extraction when you have a damaged, cracked, or severely infected tooth. Additionally, we replace older, unsightly crowns with newer porcelain crowns. At your free consultation, we can discuss your crown options, the costs, and what you can expect for results.
And remember the various convenient services we offer – for example, our orthodontics services are designed to give you straighter teeth, while our periodontal care can help you keep a healthier mouth. 
Dr. Precious Thompson and her team look forward to meeting you and seeing that smile! Your journey to a brand-new smile starts here at Thousand Oaks Dental. Contact us today for an appointment, and let's work together towards your goal of getting that perfect, beautiful smile in San Antonio, Texas.