How easy is getting a straight set of teeth? If you will ask us at Thousand Oaks Dental, owning a well-aligned smile is more convenient than ever! Today's orthodontic dentistry eliminates the use of metal brackets and wires for teeth straightening to give patients a pleasant treatment. Different selections of clear aligners are made available nowadays, so those who are planning to correct their teeth or bites can acquire a more discreet option.
One transparent aligner brand that stands out is MTM® Clear Aligner. Here at Thousand Oaks Dental, our orthodontic patients can take advantage of this treatment. We customize trays to provide a perfect-fitting oral device. Plus, the materials used to fabricate MTM® Clear Aligner are 100% free from BPA! Take a read at the information listed below to know more about MTM®.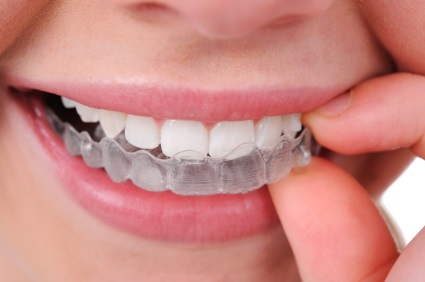 Facts About MTM® Clear Aligner
It is not just your typical clear aligner. MTM® is the best option if you want to experience real orthodontic treatment benefits. Below are the facts that will tell you why MTM® Clear Aligner is one of the best consideration.
MTM® Clear Aligner offers a shorter treatment period
Traditional braces require patients to wear the unsightly appliance for a year or two. But with MTM® Clear Aligner, straighter teeth is possible in as early as six months!
The aligner is aesthetically pleasing
MTM® Clear Aligner ensures orthodontic patients with the best results without compromising the appearance of their pearly whites. Since the tray is less noticeable, it will not affect the looks of the teeth.
Eating foods with MTM® Clear Aligner is not a problem
The oral device is removable, which means that the person can quickly get rid of it when eating. Patients are free to enjoy their favorite snacks or treats without placing risks to the MTM® Clear Aligner.
MTM® Clear Aligner can mend various teeth imperfections
The primary goal of the treatment is to fix teeth irregularities to reveal a straighter smile for the patient. The good news is, MTM® Clear Aligner is a versatile option. Patients with spacing issues, twisted teeth, and those whose tooth is tilting outside or inside the mouth can benefit from it.
The road to a straighter, healthier mouth begins with an orthodontist appointment. If you're looking for MTM® Clear Aligner in San Antonio, TX, contact us at Thousand Oaks Dental and schedule an appointment. We'll make sure to answer any other questions you might have.