Independence
Teeth Whitening For You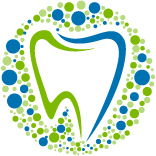 At Thousand Oaks Dental, we celebrate all of our patients' unique needs. We know that every person that comes through our doors has attributes and gifts that make our world a more beautiful place. We're thankful for each of you.
We also know that each unique patient comes with his or her own set of specific needs. Some patients have found that chewing on items helps in some ways. There are many reasons why you may have a chewer in your family.
Nervousness-Some adults and children struggle with stress or nervousness. At times, this stress may be displayed to others through nervous biting. The biting becomes a coping mechanism. The objects for biting can vary and range from fingernails to pencils, and even clothing.
Focus-Some studies have shown that both conscious and subconscious chewing can help with focus.
Dental Health-Clinical studies show that chewing sugarless gum for 20 minutes after you eat, you can help prevent cavities. Here you can discover other hidden benefits of chewing gum.
If you or a family member is in the habit of chewing on items, it's important to evaluate if any of those items will have a harmful effect on your dental health. When you come in for your regular checkup and cleaning with Dr. Thompson, be sure to mention any chewing habits you or your child might have.
Together we can make a plan for healthy habits that will benefit you and your teeth!
Posted on behalf of Thousand Oaks Dental