Straight Teeth
Facts about Nitrous Oxide in San Antonio, TX: The Happy Air of Dentistry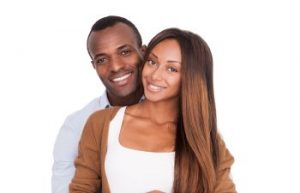 It's appropriate that we look to Martin Luther King Jr. for our dental inspiration this month. One of our favorite quotes from him is:
"If you can't fly then run, if you can't run then walk, if you can't walk then crawl, but whatever you do you have to keep moving forward."
At Thousand Oaks Dental, we are honored to live and work in a country that honors men like Martin Luther King Jr. who helped our country move forward in many ways. His life inspires us to apply the theme and desire to move forward as well.
At Thousand Oaks Dental, we love helping our patients move forward and make dental advancements each and every day. One way we do this is through our preventative dental care options. We know that preventing future dental issues is a key to maintaining good oral health and avoiding more serious oral health problems in the future.
We emphasize preventative dental care ranging from:
Fluoride Treatments
X-Rays
Sealants
Prophylaxis
Oral Cancer Screenings
Dr. Thompson recognizes that in order to move forward you must do so in health. Preventing future dental issues ensures that progress can be made with little to no barriers in your way.
Call and schedule your preventative dental care appointment with Dr. Thompson at Thousand Oaks Dental today. January is a great time to begin the New Year out right. We're growing and welcoming new patients. We offer you a number of new patient promotions and a warm and welcoming environment. Come and see us today.
Posted on behalf of Thousand Oaks Dental