FAQs About Tooth Extraction Aftercare in San Antonio, TX
It's Time to Get a New Denture! – San Antonio, TX
Fear is the natural response of the brain to something unfamiliar or is perceived as a threat. However, it can also be harmful at times. For example, people who fear anything that involves dentistry would rather avoid scheduling visits. As a result, developing complications can worsen since diagnosis and preventive measures are not taken.
At Thousand Oaks Dental, we understand that not all people are comfortable with the thought of dental visits and we also know the consequences of avoiding such practice. To provide a solution, our office presents Sedation Dentistry! It is a procedure performed by dentists using certain forms of sedatives to offer the comfort and peace of mind that patients need. With it, patients are sure to get the oral health care they need and deserve without anything that can get in the way.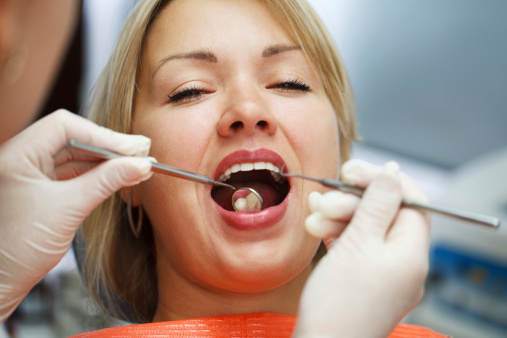 Candidates for Sedation Dentistry
Besides being fearful, there are other reasons that one may need a particular sedation option. Here is a list of people or condition that can benefit from sedation dentistry:
Resistant to anesthesia

Fear of needles

In need of complex procedures like surgery

Negative dental experiences

Unbearable dental pain

Dental phobia or anxiety

Severe gag reflex

Highly sensitive teeth

Discomfort caused by the smell and noises in a dental office

Physical limitations

A problem in movement controls

Multiple dental procedures in a single appointment
There are several sedation dentistry options available, all of which are sure to cater to the unique needs of patients. Before providing a particular sedative to a patient, the dentist would first check their medical record and list of taken medicines to ensure effectivity and safety.
Type of Sedation Dentistry Options
Oral sedation uses a certain pill which is provided and taken an hour before the scheduled appointment to make sure it has taken effect by then.
IV sedation, as its name implies, is administered using an intravenous approach to take effect instantaneously. Dentists can quickly and continuously adjust the level of sedation to make sure the patient remains completely comfortable.
Deep sedation (general anesthesia) uses medications that will make the patient almost or entirely unconscious. They will need to wait for it to fade or it can be countered by the dentist using a particular medicine.
Nitrous oxide or commonly known as laughing gas uses a mask worn over the nose that gives off a gas throughout the scheduled appointment. The approach does not involve the use of needles, and it can also be adjusted when needed that is why we chose to offer this at our practice. Once the gas is inhaled, it will take effect in a few minutes and also fades as fast if regular air is breathed.
If you are interested in an anxious-free and comfortable dental experience, avail of our Sedation Dentistry with Nitrous Oxide in San Antonio, TX! Call us at Thousand Oaks Dental to know more and to book your appointment.