Sedation Dentistry In San Antonio, Texas
Benefits of Visiting a Multi-Specialty Dental Clinic for Your Continuing Care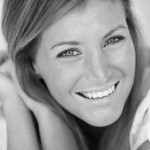 You can't believe how fast the big day is coming up. You're going to be married in just a few weeks!
The final planning stages are incredibly busy. But don't forget to schedule in a little you-time so you can relax and prep your smile to look it's best on your most special day. Try these tips so you can really shine for your sweetheart – and the cameras!
DIY Lip-Plumping Cinnamon Sugar Scrub
Whip together a lip scrub using ingredients you probably have in your kitchen right now. Mix the following into a consistency you like:
Honey
Brown sugar
Olive oil
Ground cinnamon
Massage your lips with this moisturizing and exfoliating combo at least once in the week before your big day. Use it again the night before. Follow with a lip balm to lock in the silkiness.
Professional Dental Whitening
Just one hour in the dental chair could be all it takes to give your smile that ultra-brilliant glow!
Dental Bonding
Dental bonding won't give you the lasting effects of veneers, but it does come close. Bonding is an instant way to cover up gaps, chips, and deep stain that show when you smile.
Avoid Staining Foods
After you lighten your smile, you'll want to keep clear from red wine, coffee, tea, and berries before your wedding. This will ensure a stain-free grin for your special day!
Relax!
Photographers recommend giving your face a break from smiling, even closing your eyes a moment, in order to reset your smile.
For more tips on getting the best smile of your life, contact the smile experts here at Thousand Oaks Dental.
Posted on behalf of Thousand Oaks Dental