Dentist in the 78247 Zip Code
Why should I get Cosmetic Dental Procedures from Thousand Oaks Dental?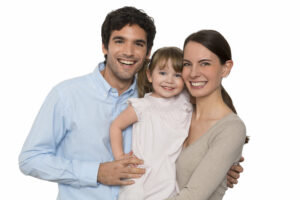 Your San Antonio Family Dentist
If you're currently looking for a new family dentist in San Antonio, it's important that you know exactly what you're looking for. There are some things in particular that you should be looking for when you're in need of a new family dentist. Here at Thousand Oaks Dental, we offer a range of family dentist services, and we're proud to offer many of the things you should be looking for in a family dentist. Read on to find out more about those things.
A Range of Services
When choosing a family dentist, it's important that you choose a dentist who offers a range of services. After all, when it comes to your family's dental health, you never know what kinds of problems might emerge in the future. The best thing you can do is find a family dentist in San Antonio that offers a range of services so your needs are highly likely to be covered.
Qualifications and Experience
Qualifications and experience are two things that matter a lot whenever you're choosing a dentist. And they might matter even more when it comes to finding a family dentist. They should all have the right qualifications that certify them as being able to perform dentistry in San Antonio, Texas. And the more professional experience they have, the better.
Short Waiting Times
No one wants to be waiting for a long time when it comes to dental care. You should be able to get attention when you want and need it from your dentist. So be sure to check the waiting times and things of that nature. If you find that the waiting times of your preferred dentist are quite long, it might be a good idea to look elsewhere instead.
Comfortable Facilities
A comfortable practice might not be the most important thing in the world when it comes to choosing a family dentist, but it does matter nonetheless. It's especially important if you or someone else in your family is a little scared of the dentist and doesn't enjoy attending appointments. When facilities are adequate and comfortable, it's much easier to feel relaxed and at ease ahead of your appointment.
Someone You're Comfortable With
When you're comfortable with your dentist and the rest of your family feels comfortable with them as well, the entire dentist experience is much smoother and more enjoyable. If you don't like the dentist on a personal level, it can make things more challenging. Find a dentist with a good manner who's willing to go further to make sure patients are relaxed and comfortable.
Finding the right dentist that your family can feel comfortable turning to when one of you is in need of dental care is hugely valuable. Your family's health is not something you want to take risks with, so be sure to contact us today if you're looking for a family dentist in San Antonio. We deliver services and procedures you can trust.