A Natural Alternative To Sedation Dentistry
Independence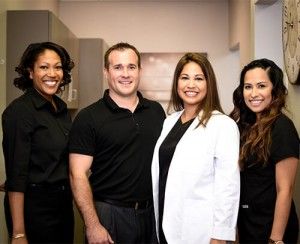 I, Dr. Thompson, am proud to live and work in the great city of San Antonio. It's an honor and joy to serve in a community filled with people who make our culture rich and friendly. I love opportunities to do community outreach to help enrich the place where we live. How can I not want to give back to such a great city that signifies the "Come And Take It" attitude of our history at the Alamo?
The Alamo used to be called Mision San Antonio de Valero. It was a home to missionaries and their Indian converts for nearly 70 years. In the early 1800's, the Spanish military stationed a cavalry unit at the former mission. The soldiers considered the mission "The Alamo" (which is the Spanish word for 'cottonwood'). The post's commander established the first recorded hospital in Texas in the Long Barrack. The famous Battle of the Alamo was on March 6, 1836. The bravery of the men who lost their lives there has coined the phrase, "Remember the Alamo".
At Thousand Oaks Dental, we want to continue the rich tradition of helping the people residing here to have a rich, full and safe community. We do this by offering you personalized attention to all of your dental needs such as emergency dentistry, sedation dentistry, and cosmetic dentistry. We see each of our patients as a person, not a number. Call and book your appointment with us today to discover the difference we can make in caring for all of your dental needs.
Posted on behalf of Thousand Oaks Dental