Toothache Relief in San Antonio, TX
Thousand Oaks Cosmetic Dentist
If you are looking for a dentist near me in Thousand Oaks, Texas, look no further than Thousand Oaks Dental. Our dentist, Dr. Thompson, and her team of dental experts are dedicated to helping you achieve a beautiful and healthy smile. Thousand Oaks Dental is a small, personalized practice with modern technology and treatments committed to excellence.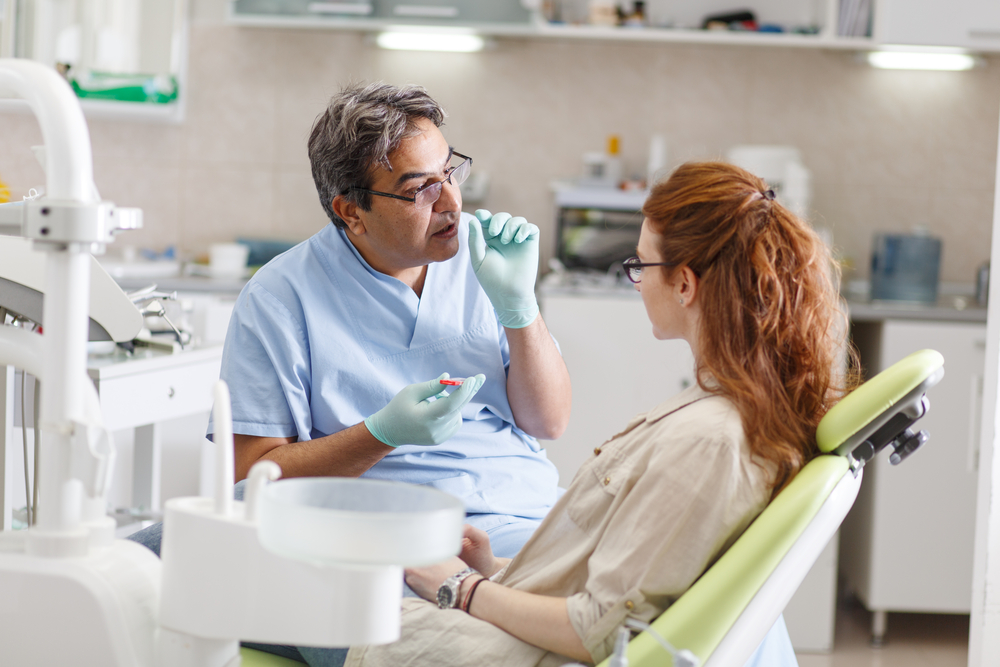 Small, Personalized Dental Practice in Thousand Oaks, Texas
Dr. Thompson and her team believe in a personalized dental approach. One of the main reasons Dr. Thompson chose to become a dentist was because she could build lifelong relationships with her patients and help them improve their health. Dr. Thompson recognizes that there has been a trend in the dental industry to create mega dental clinics. There is no personalized care approach in these clinics that Dr. Thompson wanted.
Dr. Thompson gives to her community by participating in Smiles on Wheels and Give Kids a Smile Day. She is also a part of the Junior League of San Antonio and the YMCA. By Dr. Thompson's commitment to her community and appreciation for personalized care, you know that Thousand Oaks Dental is the best-personalized dentist in Thousand Oaks, Texas.
We Offer Modern Technology and Treatments
At our Thousand Oaks dental practice, Dr. Thompson and her experts believe in using high-quality, modern technology and treatments. Thousand Oaks Dental uses a few technologies: digital x-rays, digital intraoral cameras, VELscope, Loupe Magnification, and Ergonomic Dental Chairs.
Digital X-Rays
Traditional x-rays are not only less accurate than digital x-rays. They also expose the patient to an unnecessary amount of radiation. Dr. Thompson uses digital x-rays in her practice to create a more precise picture of her patient's teeth. 
Digital Intraoral Camera
Another helpful tooth for Dr. Thompson is the digital intraoral camera. With this tool, Dr. Thompson and her team can take an in-depth photo of your teeth inside your mouth. This 3D digital image is in color. With this photo, she can detect abnormalities such as dental decay.  
VELscope
Dr. Thompson uses the VELscope to find abnormalities in your gums and oral cavities, such as oral cancer. This small hand-held device is used to visualize the soft tissue in your mouth with fluorescent light. Dr. Thompson can identify oral and pre-oral cancer that cannot be seen with the naked eye with this tool. 
Loupe Magnification
To perform dental procedures with extreme precision, Dr. Thompson uses Loupe Magnification. This technology looks like small magnifying areas attached to glasses. She can easily see your teeth and gums with this tool, providing better dental care.
Ergonomic Dental Chairs
Gone are the days of uncomfortable dental chairs. With ergonomic dental chairs at Thousand Oaks Dental, you will be comfortable during your dental procedure. Additionally, we offer other services to help you feel more comfortable during your dental procedure. Our office has televisions to watch during the process, snacks and drinks at the beverage bar, blankets, towels, and free Wi-Fi access. 
Convenience for the Whole Family
Dr. Thompson understands that you and your family are busy. The team at Thousand Oaks Dental offers family-block scheduling and same-day treatments. If you have a dental emergency in Thousand Oaks, Texas, or a surrounding area, call our office for an emergency dental appointment. Our team is dedicated to making your dental experience convenient and comfortable.
Patients looking for a dentist near me can benefit from the dental services offered at Thousand Oaks Dental. Our dental team, including Dr. Thompson, is experienced and dedicated to the success of your dental care. For more information about Thousand Oaks Dental or to schedule an appointment, call our office.